Night Fountains Show at the Palace of Versailles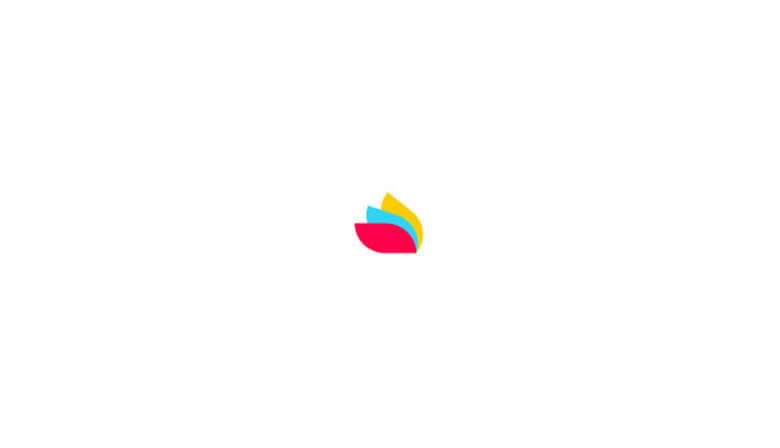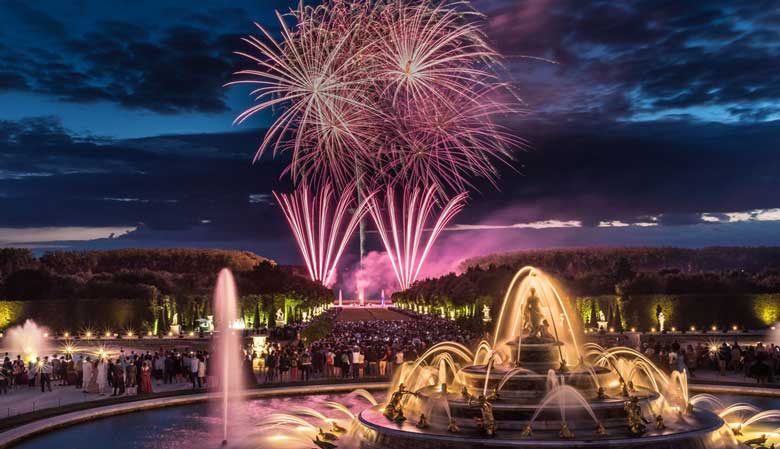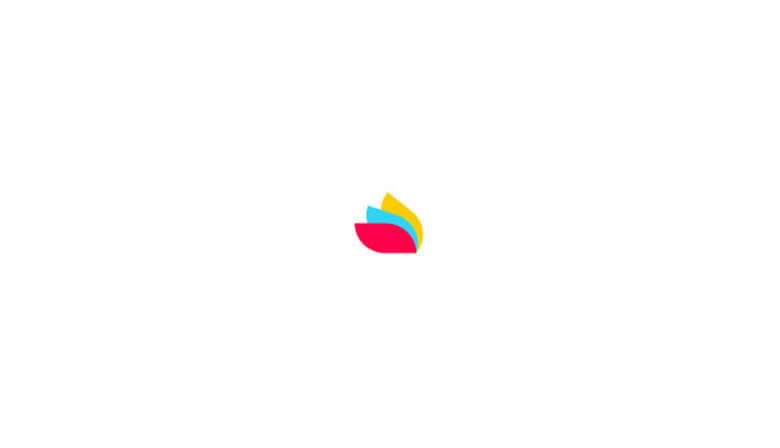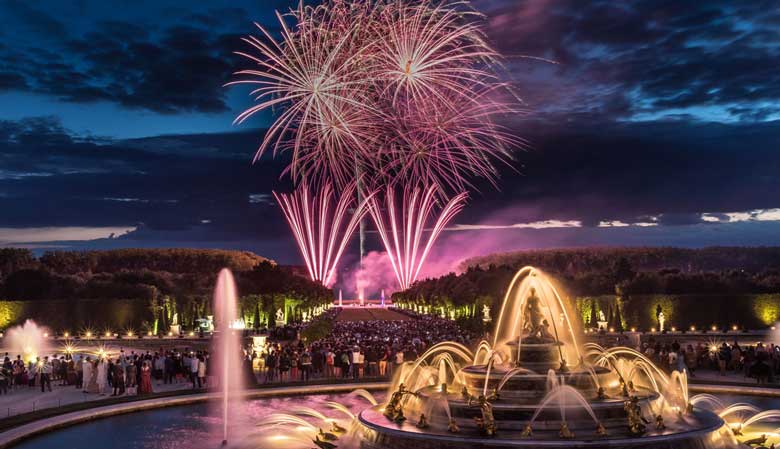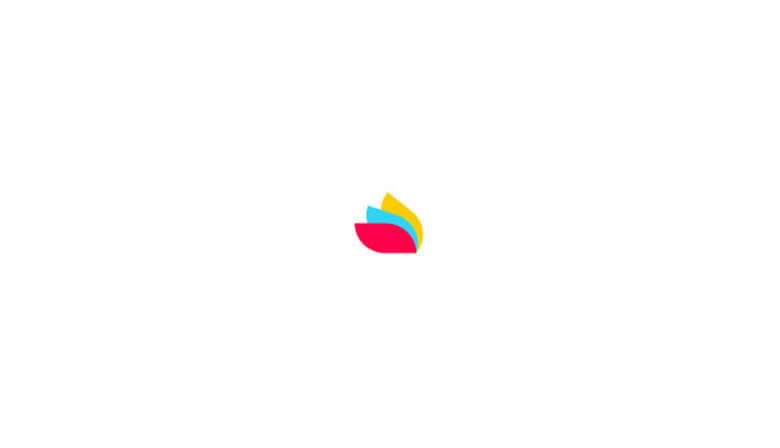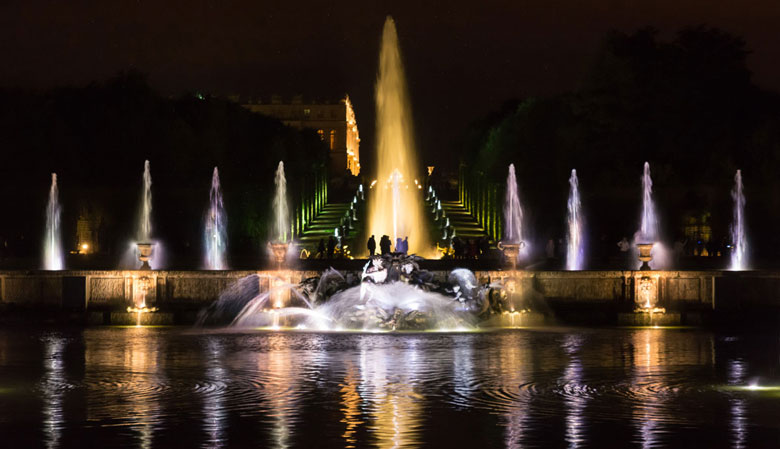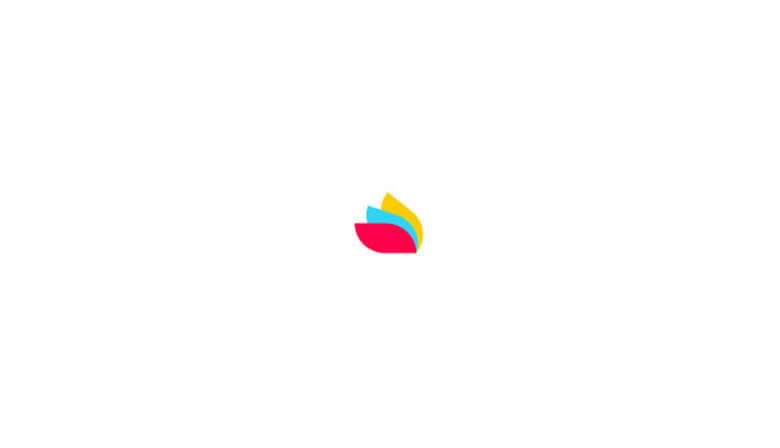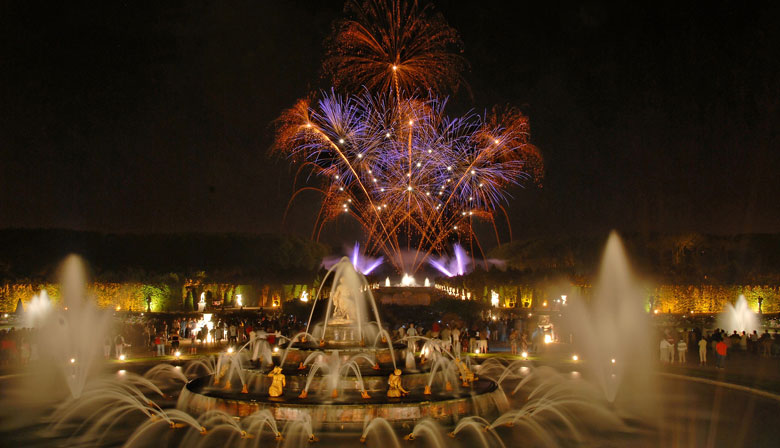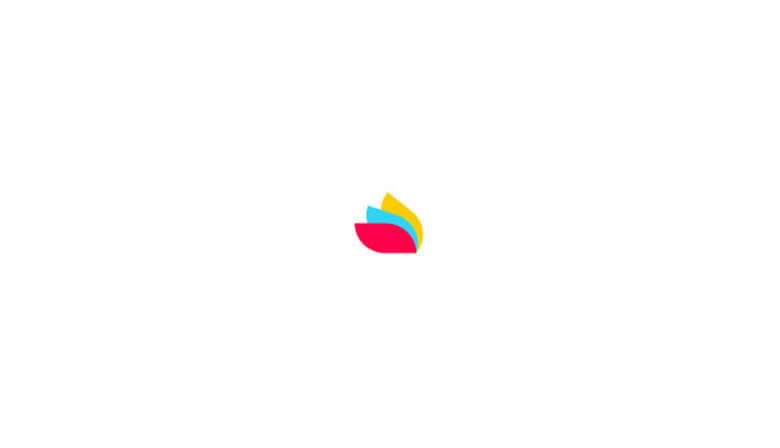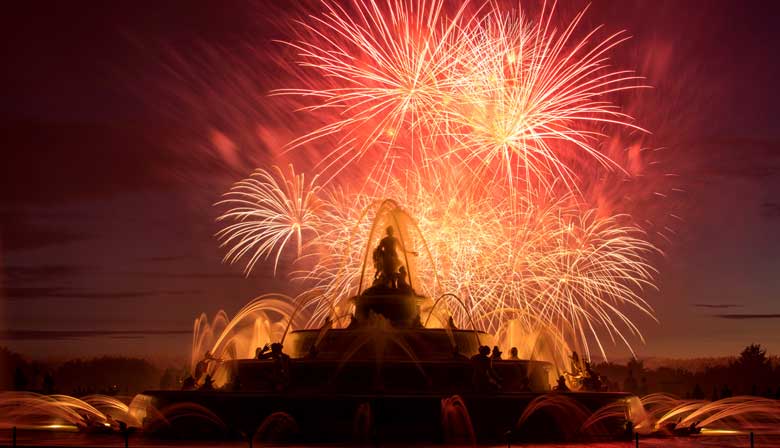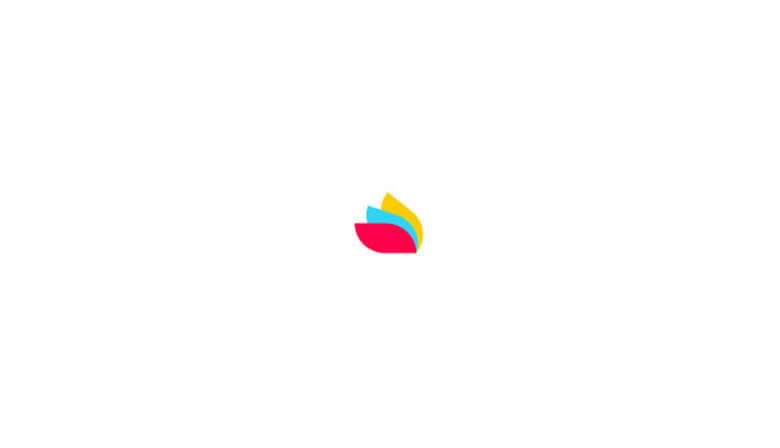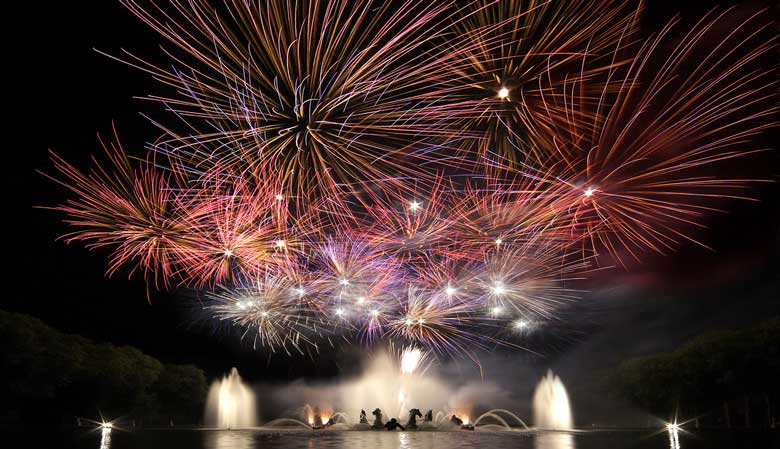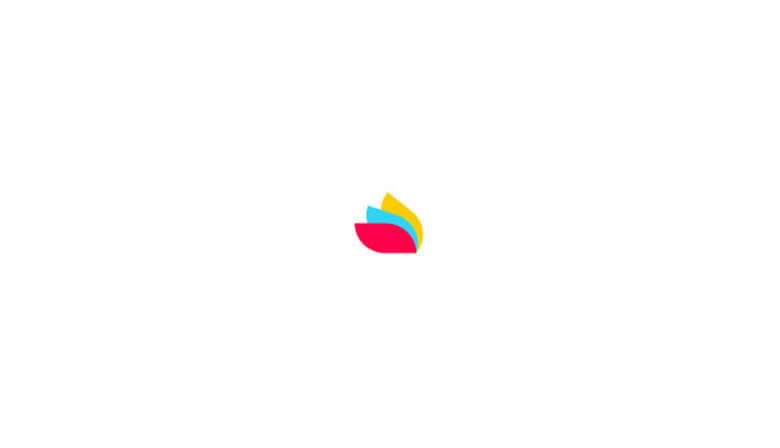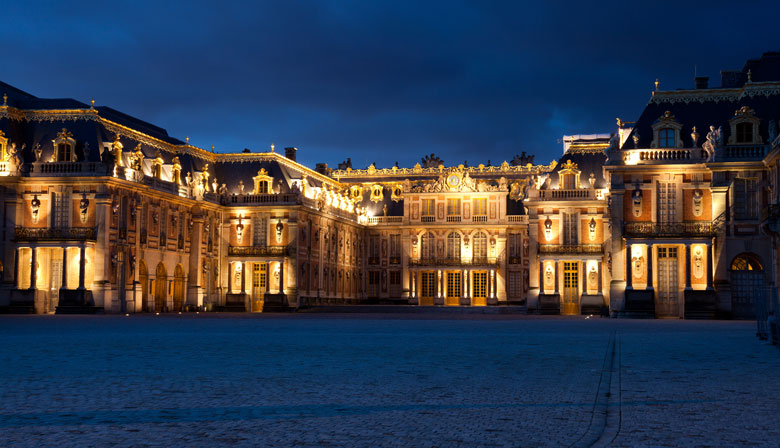 Highlights
Grandiose fireworks launched over the Grand Canal in the Versailles grounds
View the Night Fountains Show at the Palace of Versailles 
A stunning visual and musical show orchestrated with the fountains in the gardens
Spend a magical evening in the gardens of Versailles
You will experience a unique moment in the gardens of the Palace of Versailles while attending the incredible Night Fountain Show. You will walk through the alleys of the gardens and be amazed by the fountains that burst forth in a thousand colors to the rhythm of baroque music.
You will start off at our office, located in the very heart of Paris next to the Louvre museum, to board one of our air conditioned coach buses. The bus is set to depart at 6:00 PM. The trip to the Palace will allow you to see Paris in the early evening as the daylight slowly fades over the city. You will cross the west side of Paris to get to Versailles.
You will arrive at the Palace of Versailles around 7:00 PM. You will be able to take full advantage of the evening to wander through the gardens of Versailles. While waiting for The Night Fountains Show to start, you will have the chance to stroll down the superbly ornamented and maintained pathways and admire the magnificent flower beds, basins, and fountains that give the gardens their distinctly French character, as planned by the original landscape architect, André Le Nôtre.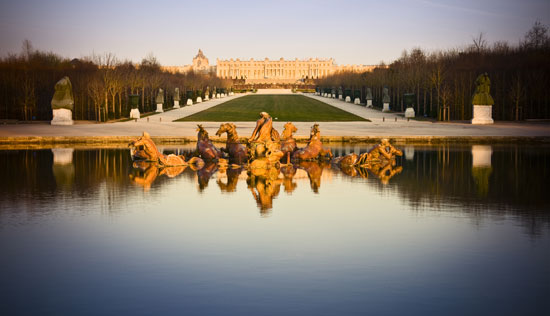 One of the many fountains in Versailles
You will then be transported into the extravagant era of the reign of Louis XIV as you watch the extraordinary Fountains Show performance at nightfall. You will see the gardens of Versailles transform into a stunning theater of sights and sounds. The fountains will dance to the rhythm of baroque music to give you a spectacular show. The lights illuminating the flower beds and basins will highlight the sculptures and fountains, the actors in the incredible Night Fountains Show. Amble down the pathways of the gardens to take in the entire show.
After about two hours of the fountain show, you will get to see incredible fireworks to conclude this unforgettable evening. Launched over the Grand Canal, the fireworks will light up the grounds of Versailles.
After the dazzling spectacle is over, you will get back aboard our coach bus to return to Paris, where we can drop you off at a number of different locations, according to your preference.
The price includes:
Services of a guide
Round-trip transportation in an air conditioned coach bus
Entry ticket for the Versailles gardens
The price does not include:
Show put on at the Palace of Versailles 
Entry ticket for the Palace of Versailles 
The dinner
Guided tour
Let's go
Book your tour
1. Define your needs
Date
Selected
Special offer
Unvailable
2. Select your tour
Night Fountains Show at the Palace of Versailles
Cancellation fees : Free cancellation up to 3 calendar days before departure (Central European Time). Beyond that period, the following fees apply: 2 calendar days prior service: 50% of tour price (Central European Time) 1 calendar days prior service: 100% of tour price (Central European Time)
We take care of everything
Preparation of the tour
Address : Agence PARISCItyVISION
2 rue des Pyramides 75001 Paris
Metro :
Tuileries
, Pyramides
6:30 hour(s)
Organized by PARISCityVISION
Tour Code: VN