Guided City Tour, Lunch Cruise and Eiffel Tower 2nd Floor with Priority Access, in a Small Group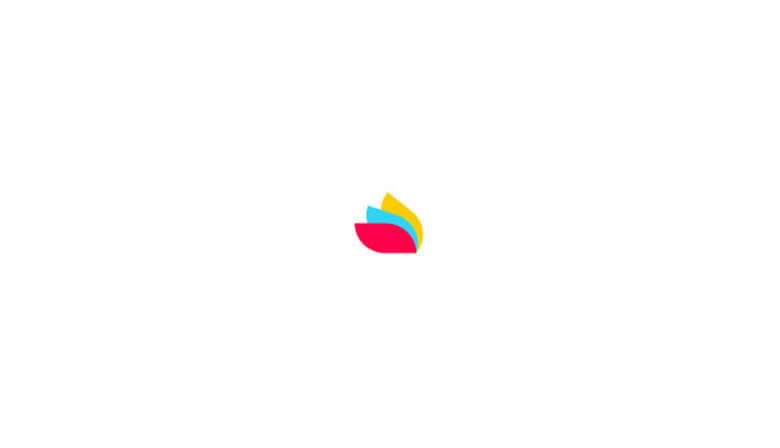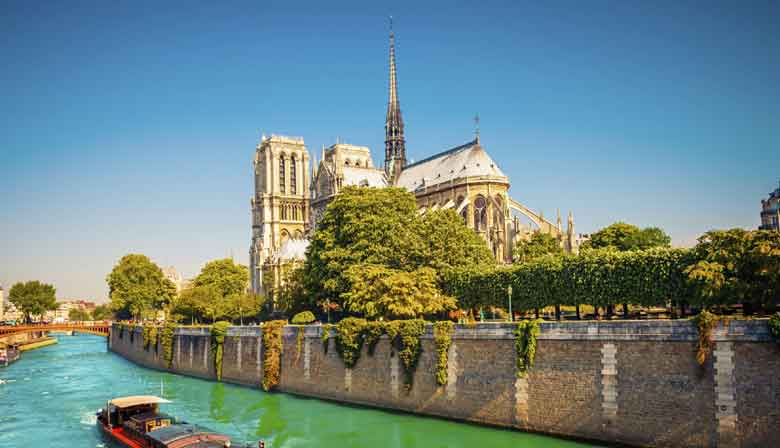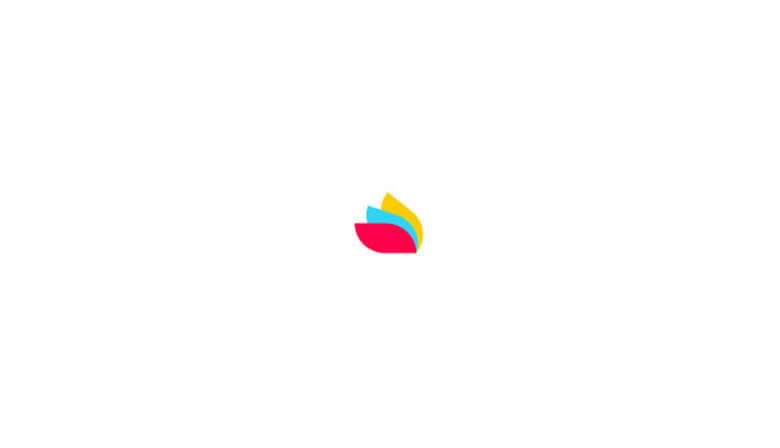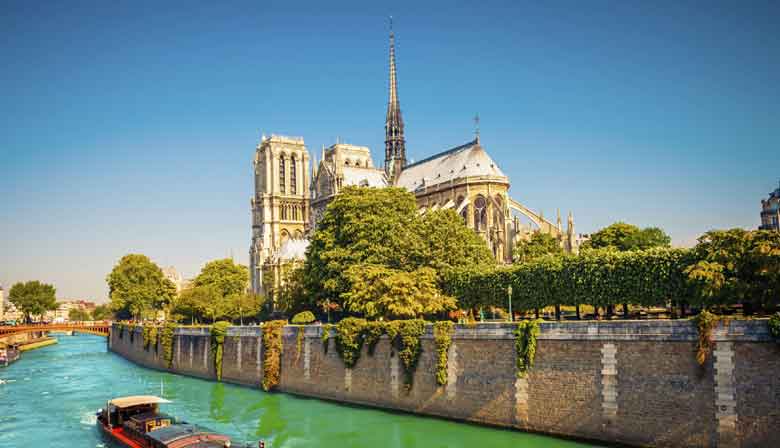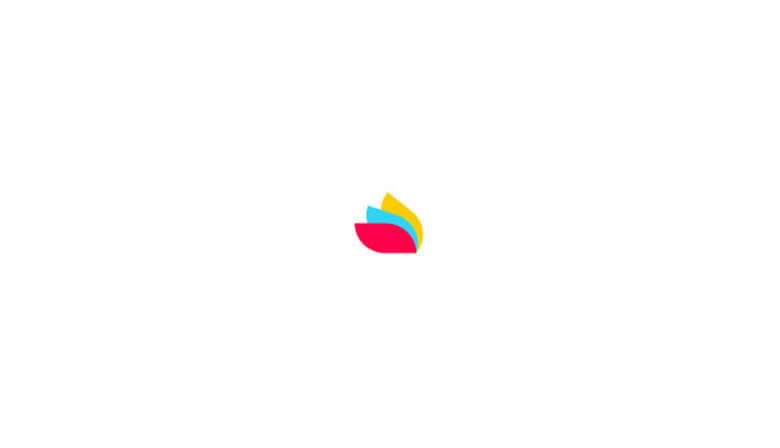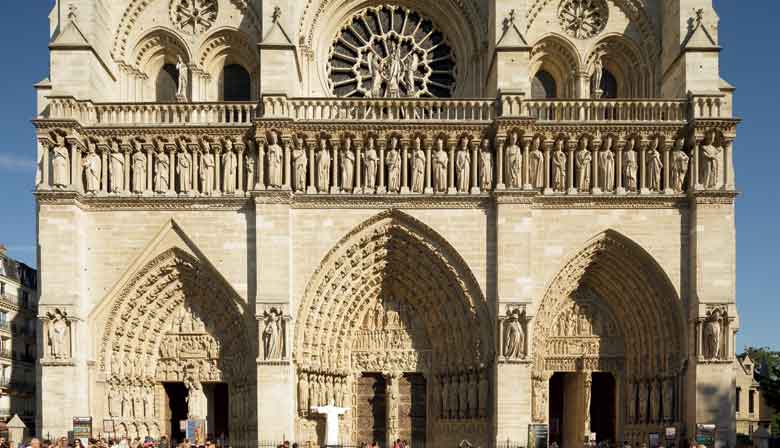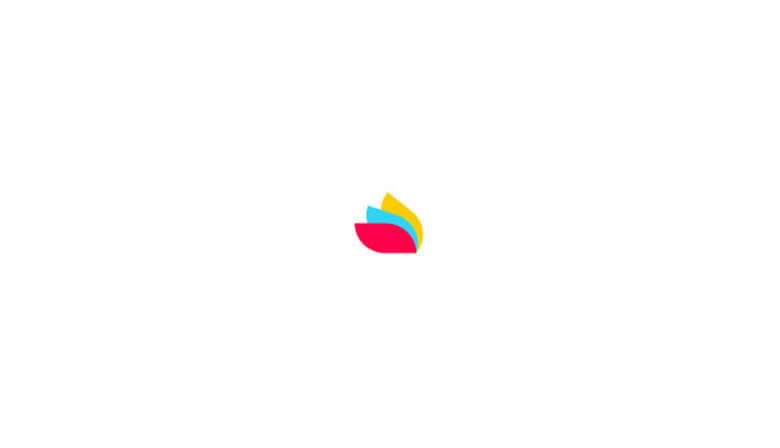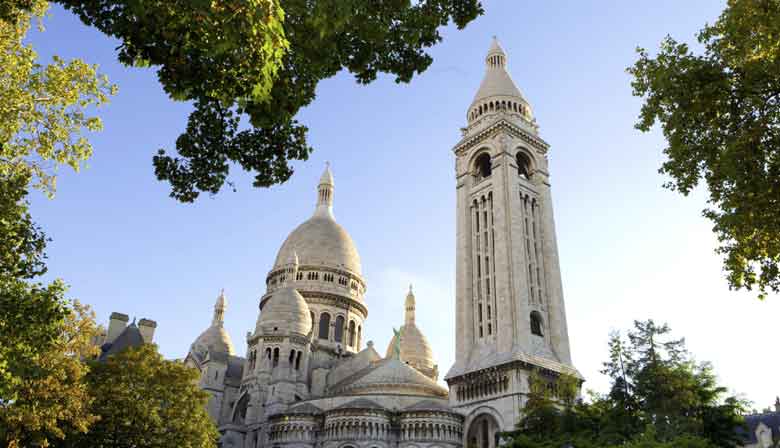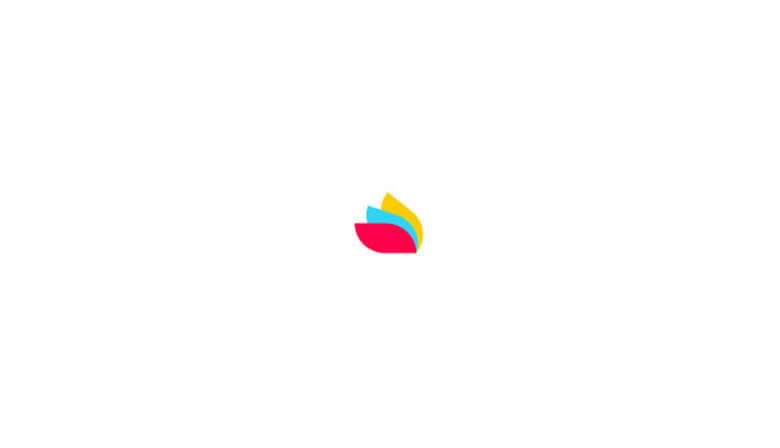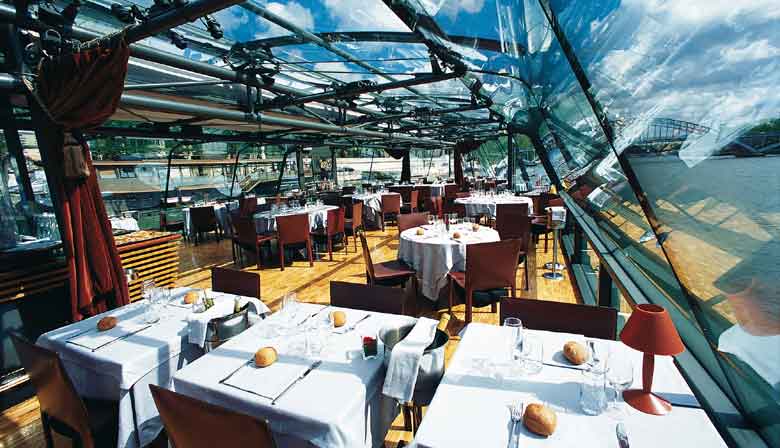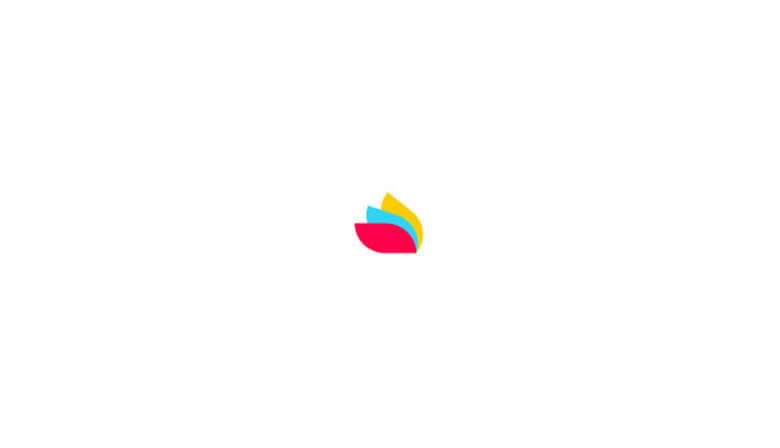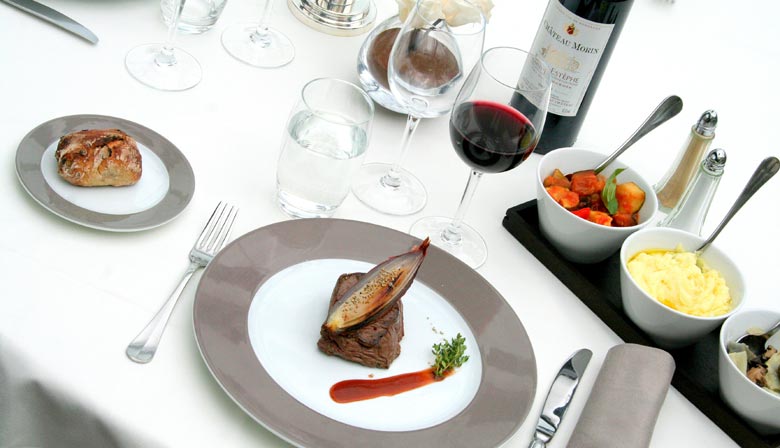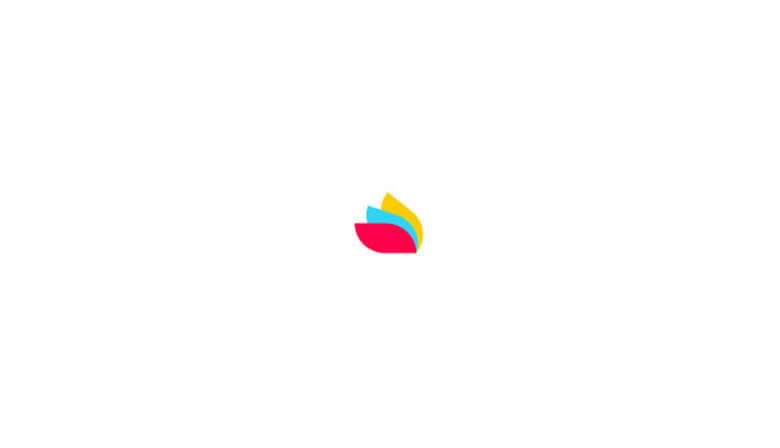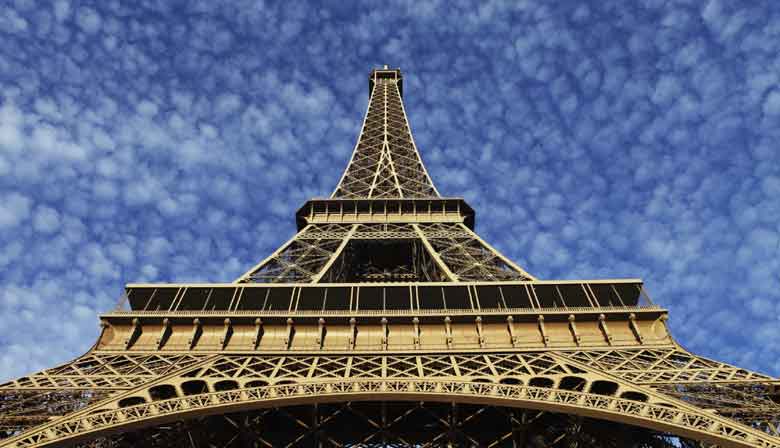 Highlights
On an individual table, enjoy a lunch on the Seine river and discover the refined French gastronomy
Visit the charming district of Montmartre
Full tour to discover Paris landmarks in a friendly atmosphere
Visit on your own the Ile de la Cité, Notre-Dame de Paris area
Priority access to the 2nd floor of the Eiffel tower to admire a unique panorama of Paris
Excursion available in a small group or on private basis
Take a day to discover Paris and its main tourist attractions: a tour of the city including the key sites followed by lunch on the river Seine then a visit of the Eiffel Tower.
The day will begin at around 8:30 a.m. when you will be picked up from your accommodation in Paris. While you sit comfortably in our air-conditioned minibus, our guide will drive you through the must-see neighborhoods in the center of Paris while providing you with information on the city's history and monuments. This tour of Paris, which takes around three and a half hours, will allow you to see the capital's most famous sites and monuments such as the Arc de Triomphe, Champs Elysées, place de la Concorde, the Opéra Garnier, Montmartre, Notre-Dame Cathedral, the Latin quarter, the Eiffel Tower, Trocadero and Invalides.
During this tour, the guide will drop you off at Montmartre for 30 minutes, allowing you to discover this famous neighborhood which overlooks the city. Stroll along the picturesque streets that give this neighborhood its unmistakable charm. Admire the superb view of Paris from the top of Montmartre hill. Visit the magnificent Sacré Coeur Basilica. Gaze upon the works of the painters, portraitists and caricaturists who exhibit their work on Place du Tertre. As you leave, you'll catch a glimpse of the Montmartre vineyard.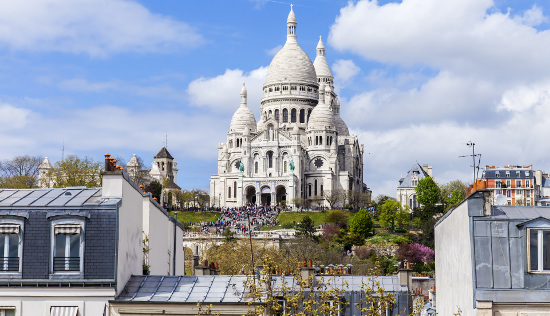 Montmartre
A second 20-minute stop is planned at Ile de la Cité to give you the opportunity to discover the Notre-Dame de Paris Cathedral.
The City tour ends with a short stop near Place du Trocadéro or the foot of the Eiffel Tower. Take advantage of this time to take unforgettable photos of the Eiffel Tower, the most iconic French monument.
Your guide will then take you to quai de la Bourdonnais, situated at the foot of the Eiffel Tower, where you will climb aboard a Bateaux Parisiens boat restaurant. Enjoy a delicious lunch cruise, sailing along the Seine for more than 2 hours and taking in the Parisian monuments along the river.
Menu*
Starter at choice:
Prawns marinated in coriander and Greek-style vegetables with confit vegetable marmalade
Rivera-style tomato salad and sorbet, fresh goats cheese with honey lemon vinaigrette
Bonito fish tart and vegetable caponata, parmesan and spiced vinaigrette
Chicken, apricot and pistachio pâté en croute with a variation on apricots
***
Main course at choice:
Pearly cod, brandade ravioli, caramelised courgette caviar, spring onions and confit lemon
Confit beef cheek, green asparagus ravigote with Comté, Haute Provence einkorn, mushroom condiment
Salmon steak, artichokes barigoule mousseline, green vegetables, beurre blanc and mustard seed jus
Roast chicken supreme, chanterelle mushroom quenelle, glazed baby turnips and radishes
Summer vegetables, herb bouillon, pan-fried vegetarian steak and soy marinade
***
Dessert at choice:
Apricot clafoutis and sorbet, caramelised puffed rice
Iced strawberry Vacherin cake and Bulgarian ice cream, dacquoise biscuit
Soft and creamy lemon zephyr marshmallow, Speculoos crumble
Chocolate dessert, dark chocolate mousse and raspberry sorbet
***
Drinks:
Kir vin blanc , Pays d'Oc IGP Char donnay Viognier, Minervois Terroir - 1 bottle for 4 persons
Mineral water
Coffee
* Example of menu, subjet to modification
When you return to the quay, your guide will accompany you to the Eiffel Tower. Enjoy easy access to the second floor with our fastpass ticket. Make the most of this free time at the must-see Parisian monument (around 45 minutes) to admire the superb view over the capital and catch a glimpse of the city's main sites which you will have visited throughout the morning: Invalides and its golden dome, the Sacré-Cœur de Montmartre, the Arc de Triomphe at the top of the Champs Elysées, Notre Dame Cathedral, the Louvre museum, Tour Montparnasse…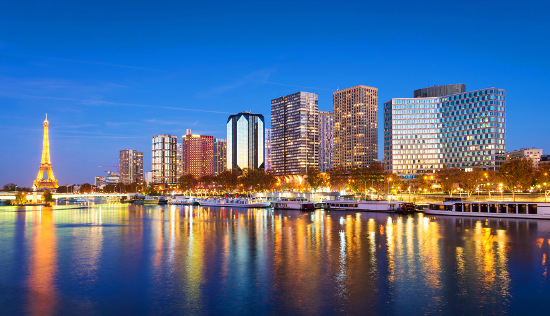 The Eiffel Tower
At the end of your tour, your guide will take you back to your accommodation in Paris. You can also ask to be dropped off in the center of Paris.
Please note :
34 € Insurance fee for 0-2 years old baby to be paid on the spot at the boat company
The itinerary is provided for information purposes only. It may be modified depending on traffic conditions and pick-up locations
From April 1, 2020: departure and return to our Paris City Vision Louvre agency
The price includes:
Lunch-cruise
Free time at Montmartre
Paris City tour
Pick up and drop off at your hotel or apartement in Paris
The services of a tour driver guide experimented
Fastpass ticket for the second floor of the Eiffel tower
Let's go
Book your tour
1. Define your needs
Date
Selected
Special offer
Unvailable
2. Select your tour
Guided City Tour, Lunch Cruise and Eiffel Tower 2nd Floor with Priority Access, in a Small Group
Guided City Tour, Lunch Cruise and Eiffel Tower 2nd Floor with Priority Access, in a Private Group (1-4 people)
1 private tour x 1 030,00 €
Guided City Tour, Lunch Cruise and Eiffel Tower 2nd Floor with Priority Access, in a Private Group (5-8 people)
1 private tour x 1 339,00 €
Cancellation fees : Free cancellation up to 3 calendar days before departure (Central European Time). Beyond that period, the following fees apply: 2 calendar days prior service: 50% of tour price (Central European Time) 1 calendar days prior service: 100% of tour price (Central European Time)
We take care of everything
Preparation of the tour
From 11/1/19 to 3/31/20
Address : Your hotel or apartment in Paris
Paris
8:30 hour(s)
Organized by PARISCityVISION
Tour Code: PJDC
From 4/1/20 to 10/31/20
Address : Paris City Vision Louvre Agency
2 rue des Pyramides 75001 Paris
Metro :
Tuileries
, Pyramides
8:30 hour(s)
Organized by PARISCityVISION
Tour Code: PJDC
Reviews from the community
They give their opinion
I was disappointed in the Eiffel Tower part. We were picked up a bit early which was fine. We went to the Basilique du Sacre-Coeur de montmartre had 45 minutes there which more than enough time. We then drove through the city and the guide pointed out buildings. The guide was ok, not very talkative. We then went to the Eiffel Tower. We arrived at the parking lot 45 minutes before our lunch cruise and sat and waited. I wish the guide would have told us we could have walked up to the tower and taken some pictures of the tower while waiting. We didn't know we had a 45 minute wait. The 2 hour lunch cruise was amazing!! We really enjoyed it. Got off the cruise at 2:45 and had a 2 fl tower time of 3:00. It is a about a 5 minute walk from the parking lot to the tower. He told us to be back at the parking lot at 4:00. We entered the 1st security checkpoint a few minutes before 3. Got in line for the 3:00 tower time. Stood in line for the 2nd security and then the elevator. Got to the 2 fl at about 3:35. Walked around that floor once took a few pictures. Then had to get back in the long line to go back down at 3:40 there was a pretty good line. We didn't get in the elevator until 4:05. We didn't get back to the parking lot until 4:30. So sorry we were late but I wanted to at least get some pictures from the 2nd fl. Need way more time at the Eiffel Tower or at least mention in the tour description that you get hardly anytime at the tower. Glad I took a lot of tower pictures from the lunch cruise or I wouldn't have had any. Had to get back to the hotel by taxi, which they paid for, because they needed the van we were in for the night tour. If we had known the time frames we would not have taken this tour.
Elisa was absolutely amazing. Very knowledgeable and a pleasure to spend the day with.