Find the best restaurant for you at Disney Village
When you take a seat at the table of a Disney Village restaurant, you are choosing to embark on a journey of the senses, to a universe that brings together the decorations and food from around the world. Each meal is a magical moment. Find out which Disney Village restaurant best suits you with PARISCityVISION.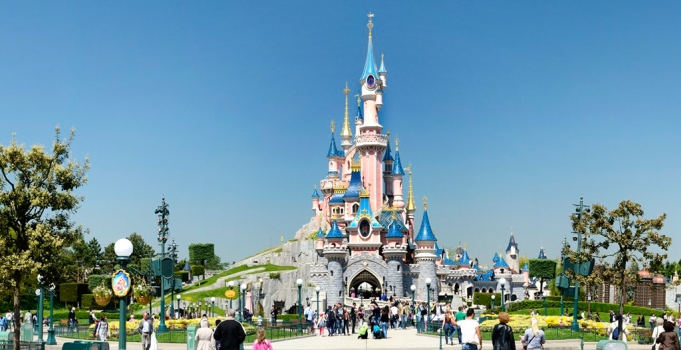 Annette's Diner: Rock and Roll America
The young and young at heart love to experience the America of the '50s: rollerskating waitresses, neon signs, jukeboxes—in this Disney Village restaurant, relive the era of rock and roll and the post-war boom.
Annette's Diner, for a 100% vintage meal !
Disney Café: In the company of Chef Mickey!
This restaurant is especially suited for children, who can eat in the company of their favorite Disney characters ! Savor traditional Italian cuisine in the company of Mickey, Minnie, and all their friends.
It's the Disney Village restaurant that best immerses visitors in the magical atmosphere best offered by a park like Disneyland Paris.
Billy Bob's Country Western Saloon: a far-west buffet!
In this restaurant, a true feast awaits any sheriff or cowboy with a healthy appetite. Taste a savory Tex-Mex cuisine in this rootin' tootin' Wild West saloon.
This restaurant is great for big appetites, since it offers an all-you-can-eat buffet ! It's just the right pit stop to fill up your belly before you head over for more crazy adventures in Frontierland.
Rainforest Cafe: a meal for explorers
Looking for another Disney Village restaurant to immerse you in yet another world? The Rainforest Cafe offers a jungle atmosphere, among the vines, wild animals, and ruins of a forgotten civilization. Prepare to depart on a voyage to another continent, all without leaving the table. Exotic cuisine will be served.
What's more, a store is located inside the restaurant, so you can shop during lunchtime.
All Disney Village restaurants
We have selected some of the best Disney village restaurants for you.
Other fast food locations are also located on site. For a quick snack, you could head to Earl of Sandwich, Five Guys or New York Style Sandwiches. Vapiano offers fast food with an Italian twist.
Big names such as Planet Hollywood and Starbucks have restaurant locations at Disney Village. Barbecue-lovers can get their fill at the Steakhouse.