Different River Boat Tours on the Seine
Visiting Paris by taking a river boat cruise on the Seine is a fantastic way to discover Paris's history and monuments. The Seine has been influenced by Parisian life for several centuries, and vice versa!
During the day one can enjoy good weather and amazing views found along the banks that are lined with Haussmannian buildings, gardens and museums. At night, tourists experience something entirely different; bridges and monuments are lit up, creating a charming atmosphere in the City of Lights.
Paris at all hours
A guided river boat tour on the Seine takes tourists past several bridges, islands and monuments. Their history is recounted throughout the tour, bringing Paris and the history of France to life. You'll learn about the Zouave statue ("zouave" meaning French soldiers in North African regiments) on the Alma Bridge and why Pont-Neuf doesn't quite live up to its name!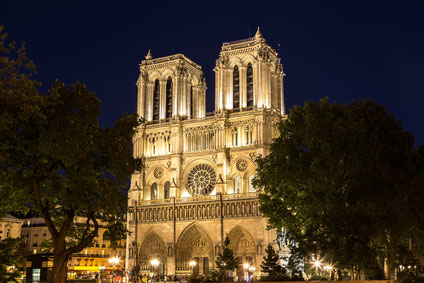 Enjoying a Meal on the Seine
It's unthinkable to visit France and Paris without a traditional meal, even a gastronomic one! What's more enjoyable than an amazing meal in a unique setting with a wait staff whose sole mission is to make sure you have a wonderful time?
This type of activity is ideal for a romantic trip, perfect to have a good time with family and friends!
Enjoy the Seine, Discover Paris
It's true that when visiting Paris by boat one could feel frustrated just passing by site after site. That's why there are different offers, for both lunch and dinner, to enjoy a meal on a péniche, or barge, that can be coupled with a show at the Lido or Moulin Rouge or a trip to the Eiffel Tower. To ensure your comfort, shuttles are provided and included.
The river boat menus include gastronomic meals but also vegetarian ones with the majority of companies. It's recommended to read up on the tours as some restaurants require formal attire.
Another option is visiting Paris in a bâteau-mouche, or a river boat, which is a classic and one of the best ways to get a unique perspective on the city. Don't hesitate to reserve a candlelit dinner.