The Gardens at the Châteaux of the Loire Valley
A French Renaissance château simply cannot be imagined without gardens. Such botanical works of art make up almost all the extensions made on royal buildings. Not only does one enjoy them while outside (imagine the King taking a tour with guests) but one also can admire them from the château windows. Both aesthetic and technical, French-style gardens are a decorative element that can't be overlooked and that also demonstrate the power and wealth of the château owners.
French-style Gardens
The concept of a French-style garden well precedes that of the immense grounds one finds at Versailles. Although the latter has without a doubt one of the most internationally famous gardens, the codified tradition of geometric gardens laid out in flowerbeds, or parterres, was already in vogue at the beginning of the Renaissance. They're also known as classical gardens, or normal gardens.
French-style gardens are characterized by geometrical layouts, fountains, and an orangery. Any work carried out on such gardens demands enormous precision, a fact that makes these achievements veritable technical feats.
The Remarkable Garden Title
"Remarkable Garden" is a title that was created in 2004 by the Ministry of Culture and Communication. Its main objective is to promote and to reward public botanical gardens that also represent historical interest.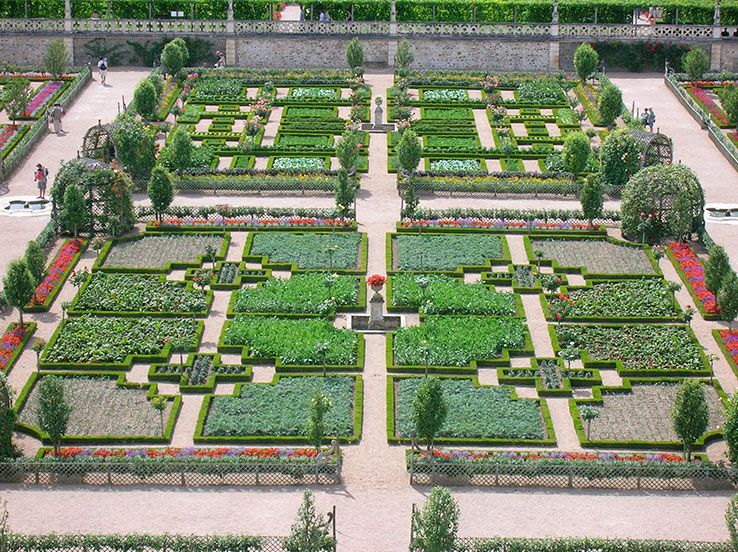 Châteaux de la Loire Gardens
Château Villandry is another château that can claim the title "Remarkable Garden." Its garden has four terraced plots that date from the 14th century. At Château Cheverny, there's a 100 hectare park (247 acres) that surrounds the château, a French-style garden and an orangery from the 18th century. Château de Chenonceau is one step above the others with two remarkable gardens -- the Diane de Poitiers Garden and the Catherine de Medici Garden -- that embody French landscape art. That said, Château de Chambord is without a doubt the château that has the most impressive grounds: a marvelous French-style garden and a forested park with a total of 5,440 hectares (13 440 acres), home to a significant population of fauna.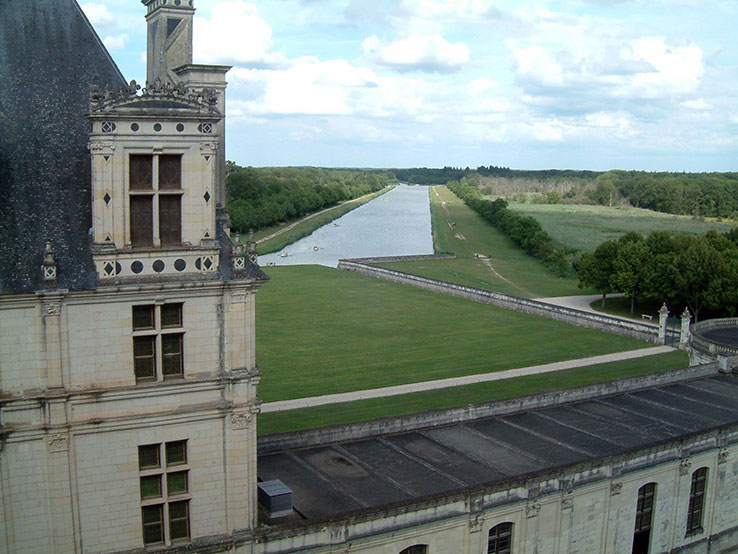 Visiting the Loire Valley châteaux obviously takes you inside these incredible abodes to admire their royal rooms. However, don't hesitate to take your time while visiting their gardens where you'll be able to admire the work of the gardeners who succeeded in drawing up amazing plans for the château owners. You'll most certainly learn a thing or two about botany while you're at it!