The 5 Normandy landing beaches
Normandy & D-Day Beaches tours
Starting from
229,00 €
Find out more
On the morning of June 6, 1944, Allied forces landed on five different beaches located in the regions of Calvados and Cotentin. This massive operation required months of preparation and allowed for a wave of assaults to take place in Occupied France.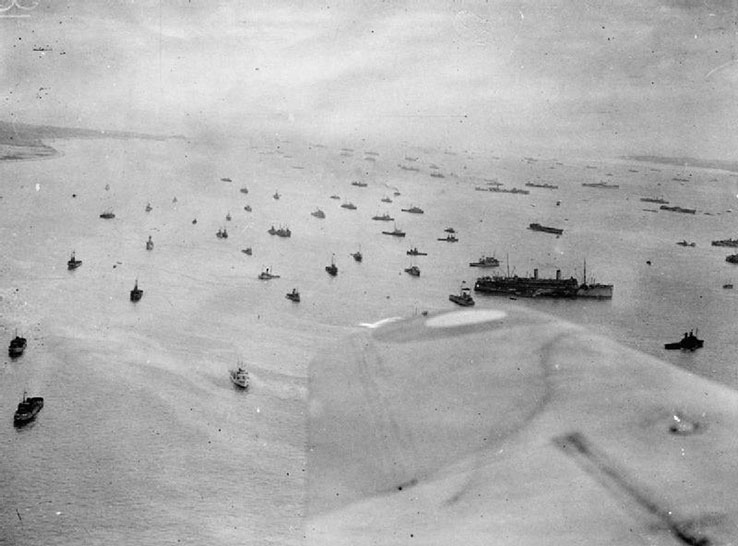 Normanding landings : Sword Beach
This is the only D-Day beach where French troops landed and is the easternmost beach in the Normandy landings zones. On June 6, 1944, 300,000 British soldiers landed on Sword Beach; they were able to destroy more than half of enemy tanks. However, human losses were dramatic.
Gold Beach : a great victory
The Normandy landings at Gold Beach went particularly well. Because of the tide, British troops landed much later than at the other beaches. Among the 25,000 men in the British army, more than 400 died that day. It was, however, with little difficulty that the troops were able to advance inland.
Utah Beach : the westernmost Normandy landings
Utah Beach constitutes the westernmost Normandy landings zones. Five kilometers long, the objective in the taking of this beach was to gain control over the Port of Cherbourg. On D-Day, military engineers were able to remove the majority of obstacles on the beach. Despite a German counterattack, most of the troops disembarked and got to land safely.
Omaha Beach : deadliest assault of the D-Day beaches
Omaha Beach is 8 kilometers long. Well-aware of the military risks that this beach represented, German forces put into place a dense network of anti-disembarkment installations. These obstacles were designed to prevent enemy advancement and to render them more vulnerable to artillery fire. The weather and strength of the water currents that capsized numerous crafts rendered the operation particularly dangerous. Because this landing was an especially bloody one, it bears the nickname "Bloody Omaha." Out of the 34,250 men who landed, 1,000 were killed and 2,000 were wounded or disappeared.
In 1956, the American cemetery Colleville was created on a 70-hectare piece of land that France ceded to the USA. There are 9,387 tombstones. A place to commemorate the war victims during the battle of Normandy landings.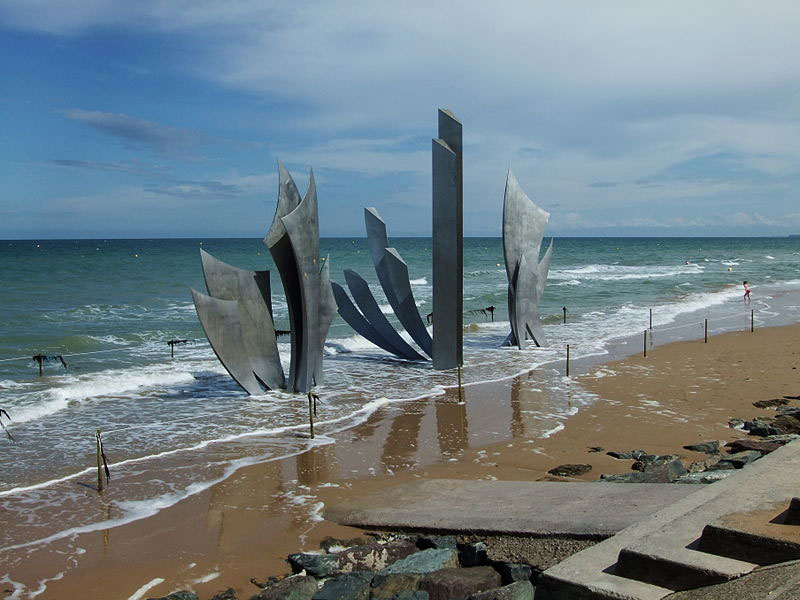 Juno Beach : heroic canadian soldiers
One of the best fortified D-Day Beaches, Juno Beach suffered minor damages during Allied air bombardments. However, this allowed German troops to prepare a counterattack. While Canadian and British infantries were landing, German retaliation was particularly deadly; in effect, the Canadians lost half of their troops that day.
Code name Neptune, the landing in Normandy was a decisive step towards the liberation of France. This operation was followed by the Battle at Normandy where troop advances gave rise to the successive liberation of villages as well as to the support of the civilian population. Although the success of this military campaign is well known, it could not have happened without the thousands of Allied soldiers who sacrificed their lives.