Caen Memorial: duration of visit and essential galleries
Normandy & D-Day Beaches tours
Starting from
229,00 €
Find out more
You are preparing to walk through the doors of a hallowed memorial site in Normandy. But how much time should you allow for the memorial to see the exhibits and galleries and make the most of the venue's treasures? Let's plan your visit together.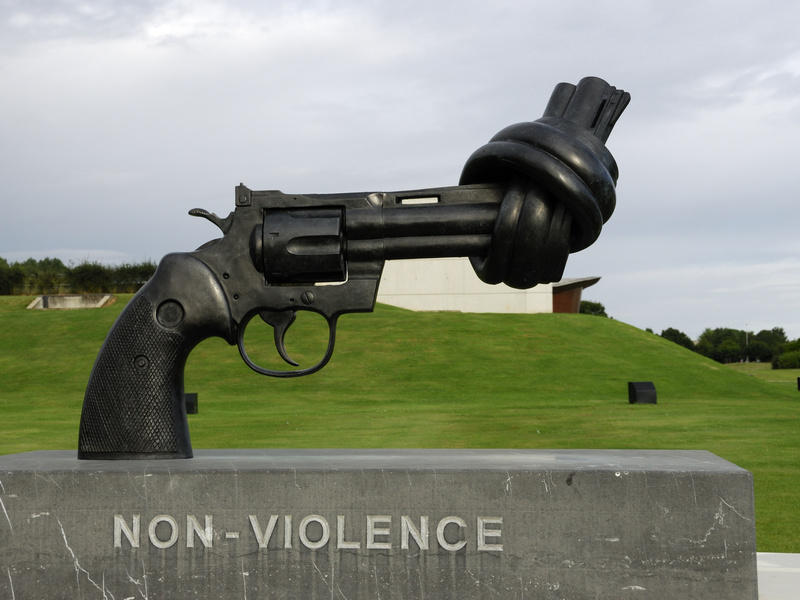 A tour to measure in hours
The Caen Memorial a vast space: there are 150,000 square feet spread across multiple levels and an 86-acre park with sculptures, old bunkers and monuments. One or two hours are not nearly enough time to take in the many facets of the space.
If you only have a limited amount of time to visit the Caen Memorial, we recommend that you focus on the themed circuits that interest you the most;
World War II
The Normandy landing and the Battle of Normandy
The Cold War
The rooms devoted to World War II, which are the heart of this one-of-a-kind museum, should definitely be your priority if your time is limited. The rooms about the Normandy landing underscore the unprecedented nature of this operation of extraordinary scale. You can also start with the Cold War if you are fascinated with that era.
Ideal length of visit: one day
This memorial is not a museum you can breeze through. By allowing a full day for your visit, you will have time to immerse yourself in the extraordinary collections and sensory experiences proposed.
In addition to the extensive themed galleries open to the public, you will be able to visit the garden and underground bunker, a former German command center located within the park.
For a long stretch of the year, the memorial is open from 9:00 am to 7:00 pm. We advise you to arrive when the site opens so you have ample time to explore the site at your own pace and without having to rush. Restaurants and snack counters sell sandwiches, light meals and beverages.