Moulin Rouge Show with Champagne - 11.00 pm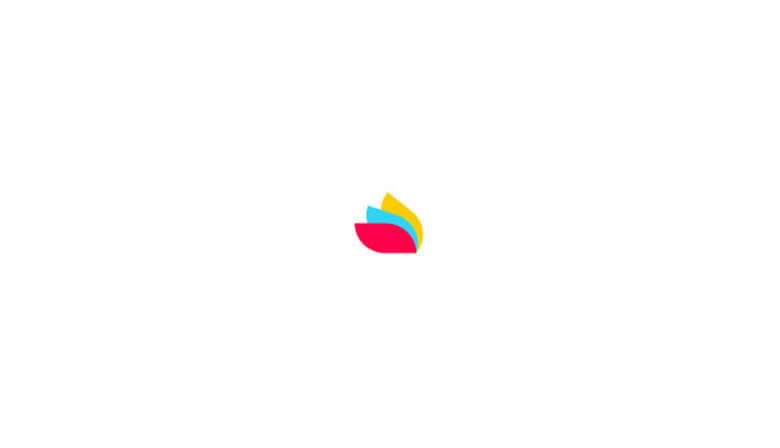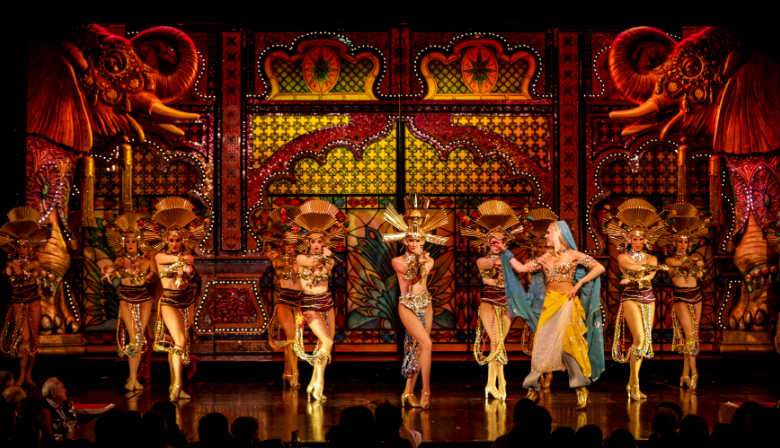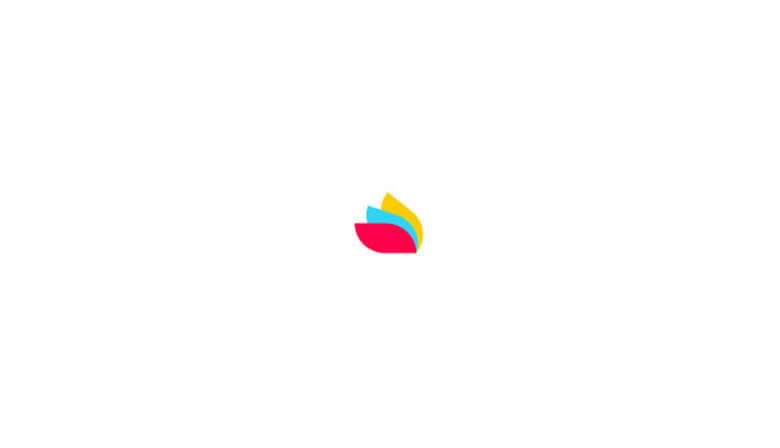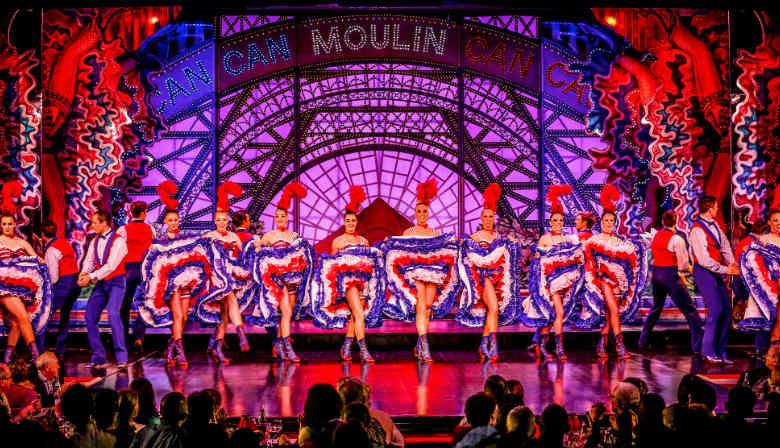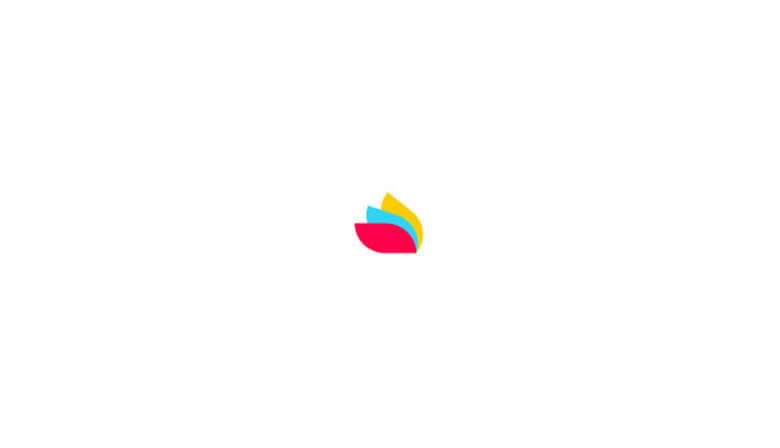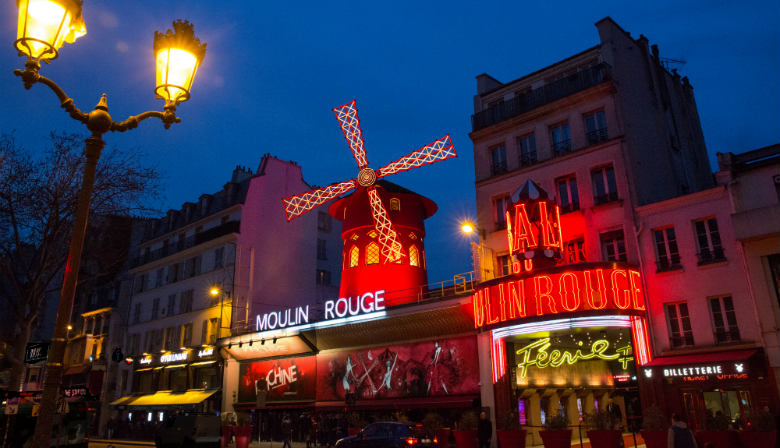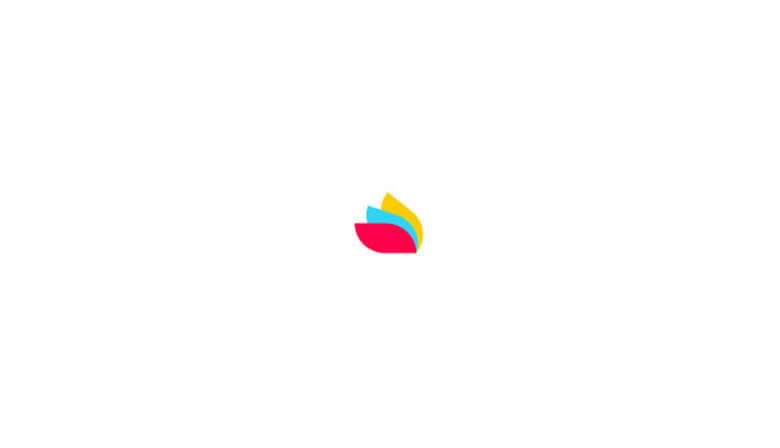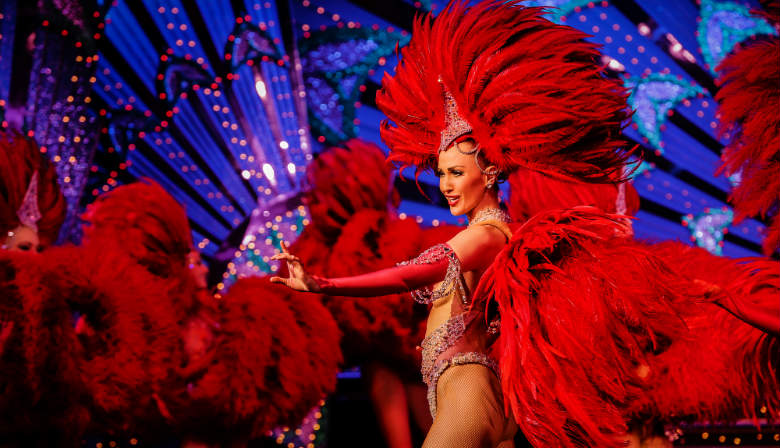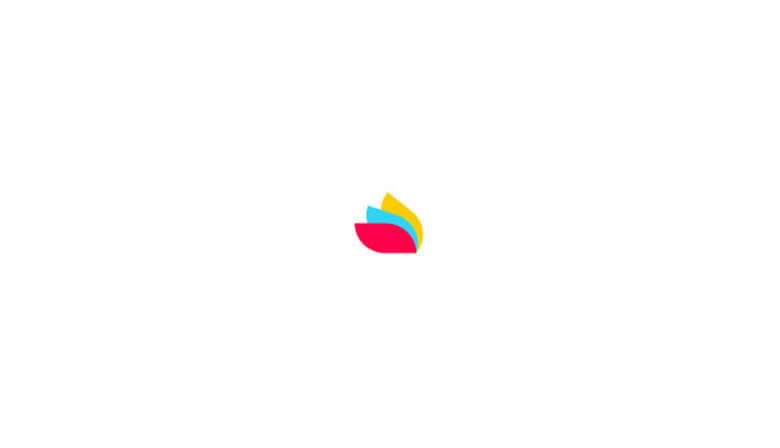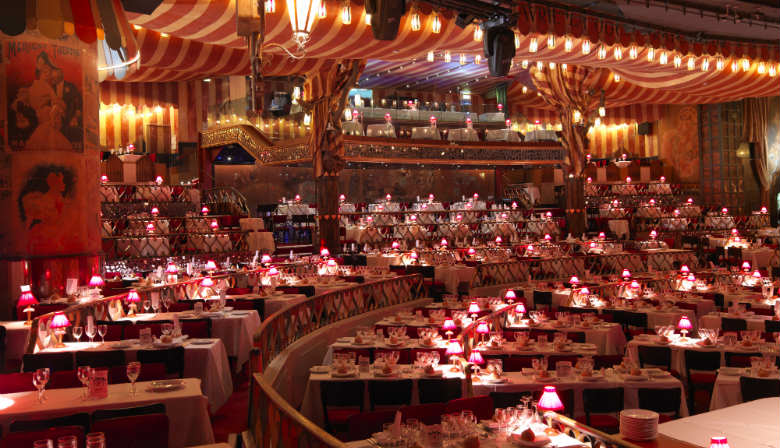 Highlights
Possibility to choose the option that includes a Paris city tour on a panoramic bus
Let yourself be transported by the
Book the city tour that you can do whenever you want
Enjoy a pleasant evening at the legendary Moulin Rouge cabaret
The legendary Moulin Rouge awaits you for two hours of the "Féérie" show. You will go to the cabaret on your own and attend the second show where you will admire exceptional dancers and performances.
The fantastic "Feerie" cabaret review at the Moulin Rouge brings together an extensive troop of performers, including 60 beautiful Doriss Girl Dancers recruited from all over the world, costumes created in Paris's prestigious studios, and stunning rich color stage sets created by Italian artists. The world of rhinestones, feathers, and sequins is truly enchanting!
Be amazed by the exceptional routines and numbers set against the backdrop of an original musical score played and recorded by 80 musicians.
Enjoy the show at Paris's greatest entertainment venue with 1 glass of Champagne or 1/2 bottle of Champagne.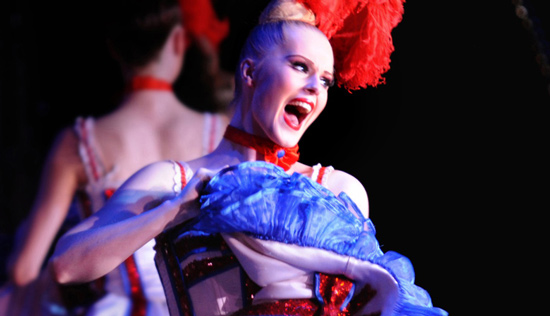 French Cancan ©Sandie Bertrand
Extra Offer: Paris City Tour
Choose to take the option including the tour of Paris with the HistoPad to live a unique experience. You will dive into an adventure that will take you for an augmented visit to Paris in a playful way. Audio commentaries will introduce you to the history of Paris and its evolution through the centuries illustrated by images of yesterday and today. You will visit the major districts and monuments of Paris, from the Opéra Garnier to the Eiffel Tower. Along the way, you will observe 3D reconstructions and 360° panoramic views and will sometimes be able to enter virtually inside some monuments. Your children will be delighted to learn while having fun and to go on an amusing treasure hunt. This immersive and family experience can be immortalized thanks to HistoSelfie.
The city sightseeing tour of Paris includes many other famous Parisian landmarks such as the Louvre museum, the musée d'Orsay, the Arc de Triomphe with the Champs Elysées avenue, Saint Germain des Prés, the Conciergerie or the authentic book-sellers on the Seine river banks.
Please contact our reservations office by phone ((+33.(0)1.44.55.60.00) or email (resa@pariscityvision.com) to book your Paris city tour.
Please note :
Guests should dress elegantly. No shorts, jeans or tennis shoes
Mandatory paying cloakroom at the Moulin Rouge cabaret
Children are accepted from 6 years old
The show starts at 11.00 pm and ends at 1.00 am
The price includes:
Moulin Rouge show ticket
Second performance at the Moulin Rouge with or without city tour depending on choice of outing
1 glass of Champagne or 1/2 bottle of Champagne per person depending on choice of outing
The price does not include:
Let's go
Book your tour
1. Define your needs
Date
Selected
Special offer
Unvailable
2. Select your tour
Moulin Rouge Show with Champagne - 11.00 pm
Moulin Rouge Show 11 PM and 1/2 Bottle of Champagne + Interactive City Tour
We take care of everything
Preparation of the tour
Address : Moulin Rouge
82 Boulevard de Clichy 75018 Paris
1:45 hour
Organized by PARISCityVISION
Tour Code: SM2S
Reviews from the community
They give their opinion
Good show. We enjoyed it. Was very easy to substitute the Champagne with beer, they give 4 beers (Heineken) as replacement for 1 bottle of Champagne or 2 beers for half Champagne.