Plans for a Euro Disney Park were announced in 1985, for an intended opening only 7 years later, in April 1992. Let's discover the full story behind Euro Disney, as it is still known by many visitors, despite being renamed years ago. Now, when you buy your Disneyland Paris ticket at the best available rate from ParisCityVISION, you'll remember, with emotion, how it all began.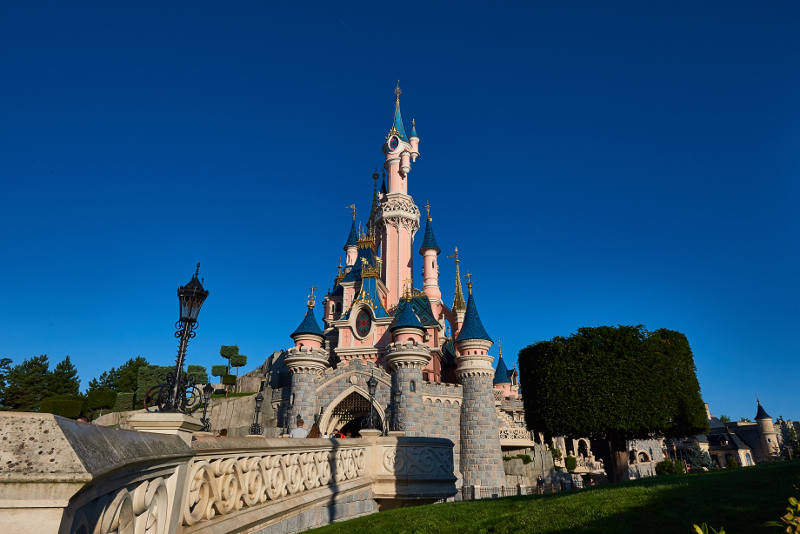 The various projects for bringing Euro Disney to Europe
While France, a leading tourist destination, appealed to Disney's investors, the decision to build Euro Disney just outside Paris was not clean-cut. The project's developers initially considered opening the park in Alicante, Spain, but abandoned this idea due to the regular violent winds in the region. Barcelona was also eliminated due to its slightly out-of-the-way location in relation to European countries where amusement parks are extremely popular, such as the United Kingdom and Germany.
In France, a site in Toulon was considered but, due to the hardness of the subsoil, the investors finally decided against it. And so, it was Marne la Vallée, then a small rural village surrounded by fields (and therefore available land), just a stone's throw from Paris, that was finally chosen.
After numerous twists and turns, in particular due to the negotiations between Disney, the private companies involved and regional and local authorities, Euro Disney was built and opened its doors to the general public on April 12, 1992 : and so the adventure began !
From Euro Disney to Disneyland Resort Paris
Euro Disney's first visitors were left in awe after testing the attractions, which are still very popular today, such as Big Thunder Mountain, a roller coaster set in the Far West. However, financial difficulties quickly arose despite investments and the opening of new attractions: Indiana Jones and the Temple of Peril, opened in July 1993, and Space Mountain launched on May 31, 1995.
The park's investment policy and new high-impact marketing campaigns allowed it to find a new lease of life and adopt a strategy of growth and development, to the delight of the visitors.
Successive name changes
As it sought to find its feet and a place for itself in the magical world of Disney, the park repeatedly changed its name over the years.
From 1992 until 1994: Euro Disney Resort
From 1994 until 2002: Disneyland Paris
From 2002 until 2009: Disneyland Resort Paris
From 2009 until present: Disneyland Paris
Note: The listed limited liability company managing the park continues to be called Euro Disney. Taken over by the parent company, it ceased to exist in June 2017.
Major investments to develop Euro Disney
While Euro Disney's beginnings quickly evolved from euphoria to a more complex situation, the park's founders continually invested more money in order to offer visitors an increasingly enjoyable and exciting experience. Another park was opened in 2002 at the Marne-la-Vallée site, just beside the historic Disneyland park. Dedicated to the world of cinema, Walt Disney Studios proposes particularly impressive performances and attractions.
The hotels, attractions and buildings are regularly renovated and modernized. And despite the years that have passed, many of you are still very much attached to this exceptional theme park's first name and continue to call the magical world that Disney offers us in Europe, just a short distance from Paris, Euro Disney.