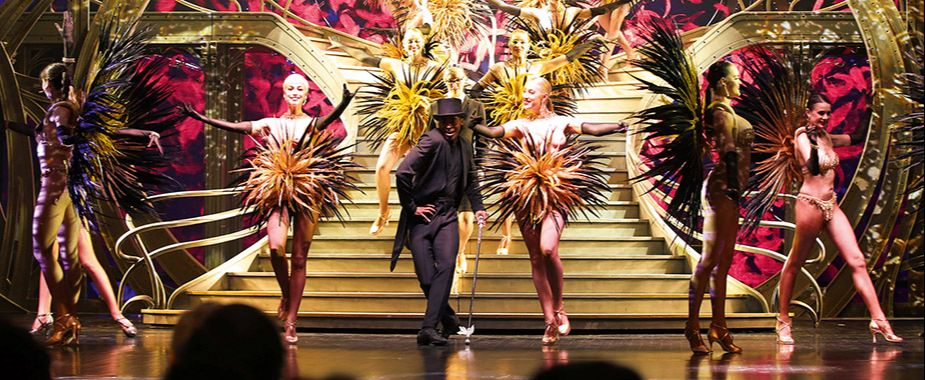 Crazy Horse: Show Tickets
Crazy Horse Paris offers its show "Totally Crazy" that immerses people in 65 years of dazzling creation and "craziness" packed into 90 enchanting minutes.
Situated on the prestigious George V Avenue, just a stone's throw away from the Eiffel Tower and the Champs Élysées, the Crazy Horse, "Paris's most avant-garde cabaret", has dedicated itself, since 1951, to the creative vision of celebrating the female body. This elegant and sensual experience puts these sophisticated dancers into the spotlight, making the heads turn of everyone around. It is one of the three biggest cabarets in Paris, along with the Moulin Rouge and the Lido.
Originally a wine cellar, Crazy Horse's main saloon which is now made up of 12 connecting cellars, welcomed the likes of Charles Aznavour for its debut. Glamorous and irresistible, the cabaret dancers, whose 'Crazy' colored lips require a total of 300 hundred red lipsticks per year, dazzle the spectators twice per evening, and three times on a Saturday evening.
The now-legendary number "God save our bare skin", where the dancers are dressed up like the guards of Queen Elizabeth II, has opened the show since 1989. From time to time the cabaret welcomes into its show "exceptional women in an exceptional place": Dita von Teese and Pamela Anderson have been, during a period of several weeks, the special guests for three or four exceptional scenes in the performances. Not like normal intervals between scenes, these attractions aren't your every day: variety performances, magicians, ventriloquists or Chinese shadow puppets come to and add to the mythical nights in the Crazy Horse Saloon.
Book online your Crazy Horse Show Ticket.