Loire Valley Castles Guide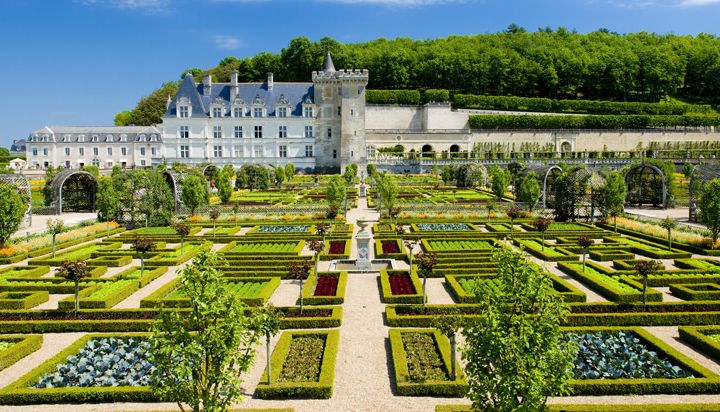 Remnants of the Renaissance, the Loire Valley Castles are only a few hour drive away from the capital. Visiting the Loire Valley castles will delight any history and culture amateur. Each of the castles have their own specificities that make them unique. To help you on your discovery tour, read our guide to the Loire Valley Castles. From Chambord to Chenonceau, discover all our advice so that you don't miss anything during your tour!
Plan your visit
Touring the Loire Valley castles requires some organisation. First, you will need to know where to start your tour.
How to get to the Loire Valley castles?
The Loire Valley castles are located in the "Centre" and "Pays de la Loire" regions and a few hour drive away from Paris. It is better to travel there by car in order to be able to drive around in the surrounding towns. Unless you prefer to go on a bus excursion from Paris so you don't have to worry about transportation.
When is the best time to visit the Loire Valley castles?
The Loire castles are more crowded during high season. You should visit them on weekdays. By organizing your excursion during the low season and outside school holidays you can visit the places without having to stand in line. In spring and autumn, you will enjoy a mild climate.
Tickets
You can choose to discover the Loire Valley castles by booking a one-day guided bus tour from Paris or buying a ticket to visit one castle only.
How long does it take to visit the Loire Valley Castles?
You should give yourself at least 2 hours and a half to visit one castle. If you have more time, pick the castles you are most interested in and spend more time there, in the gardens and discovering the exhibitions they offer. These architectural gems deserve a full day visit, especially if you want to have a walk in the gardens or along the Cher river. The different castles of the Loire Valley
Discover the history of the castles step by step as you visit each of them.
Attractions in the surroundings
On your way, you should definitely stop by the medieval village of Beaugency, right in the heart of the Val-de-Loire. It also benefits from the tourist label "Les plus beaux détours de France" (the most beautiful detours in France). Discover its beautifully preserved historic centre with its old houses, its cobblestone floor and its 23-arch bridge from the 12th century. Discover the Loire Valley cellars and restaurants, treasures of the Loire Valley region. You will also have an unforgettable experience at Beaugency's restaurants, hotels and guest houses.
History and culture
The Loire Valley attracts several million visitors each year. The different castles reflect the Renaissance period and famous historical figures.