Dinner Cruise, Eiffel Tower 2nd Floor with Priority Access and Lido Show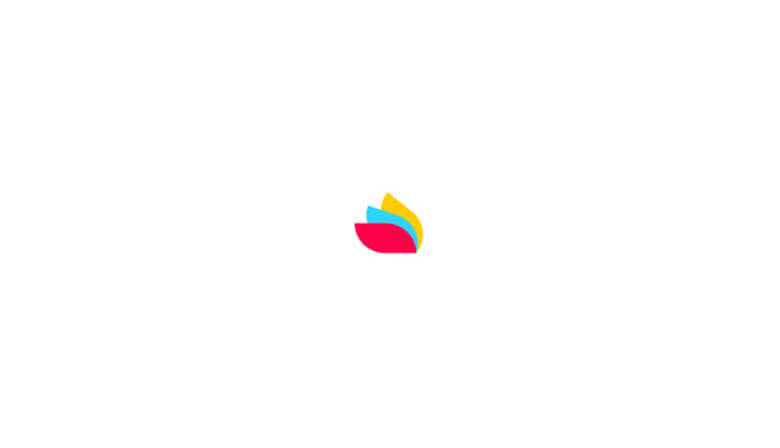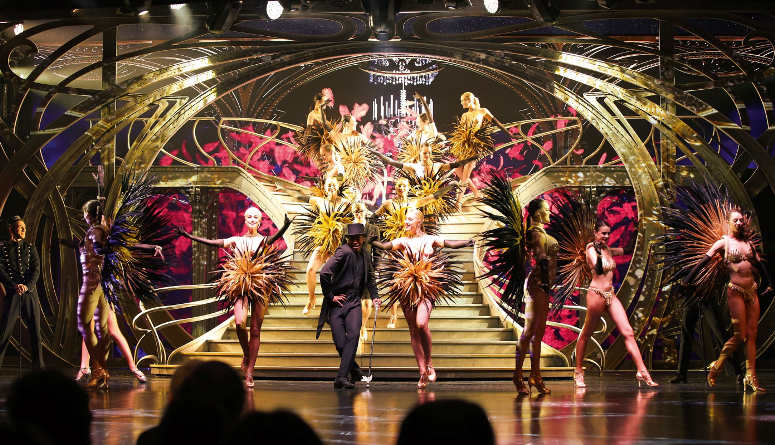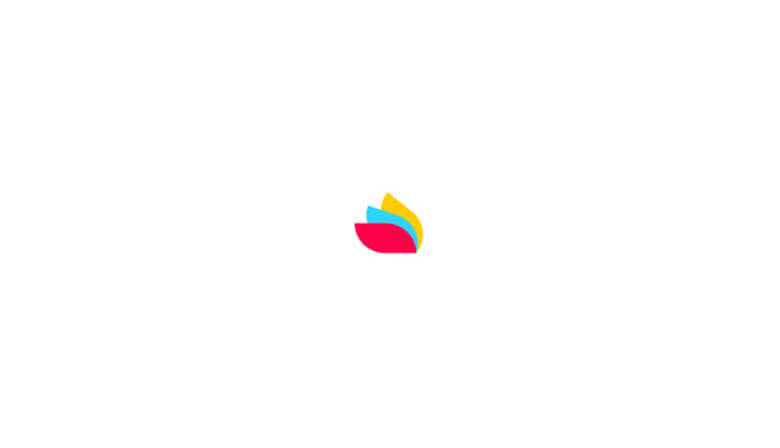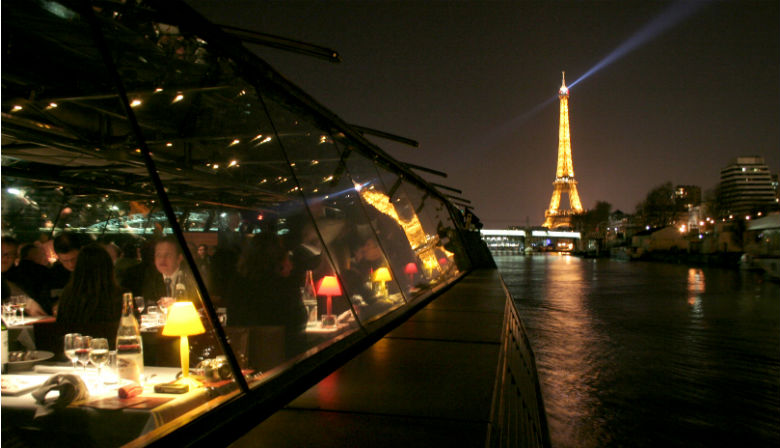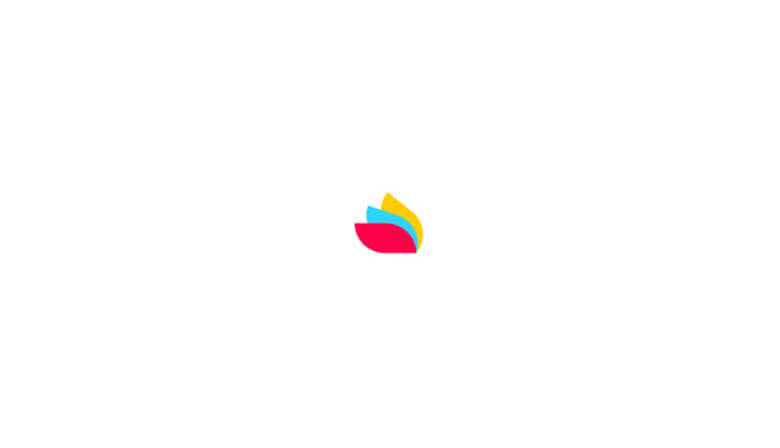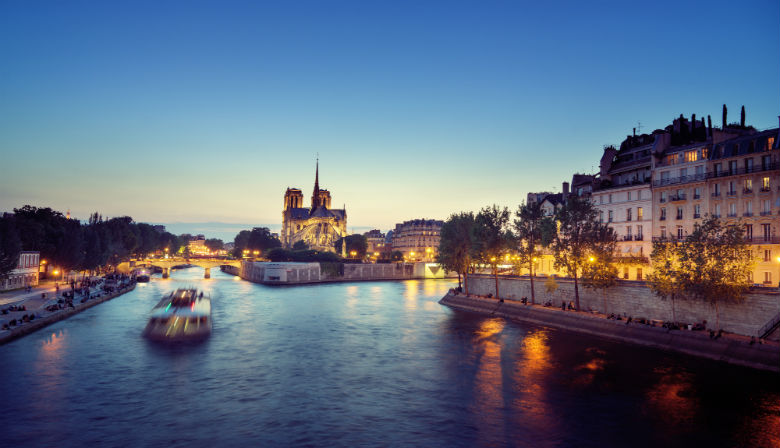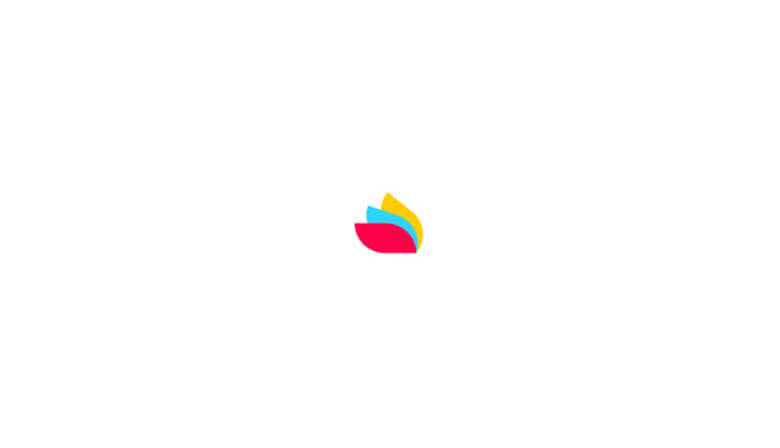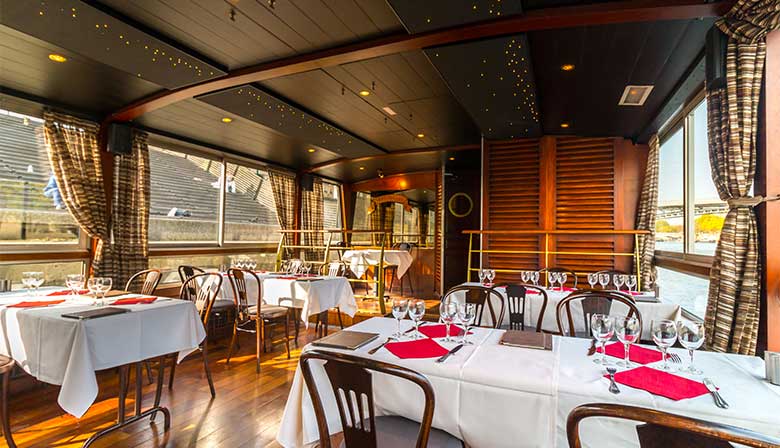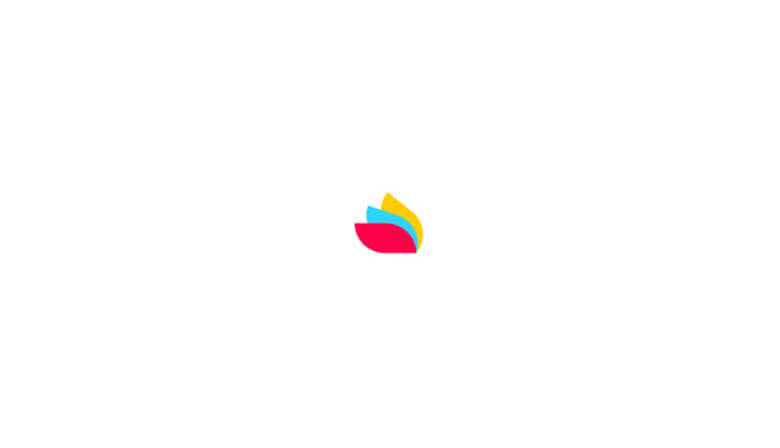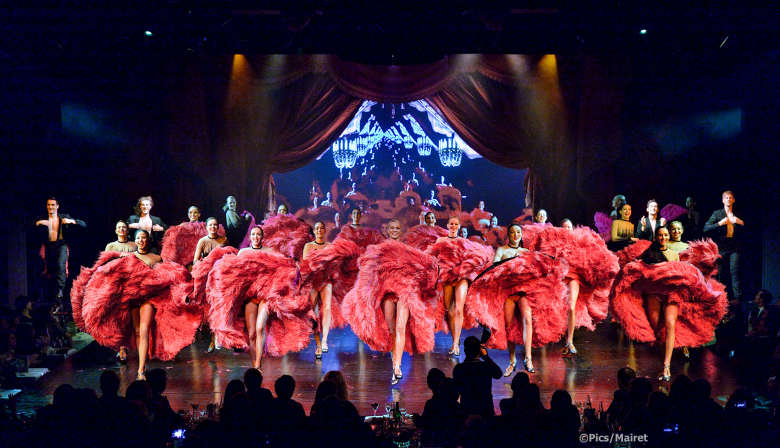 Highlights
Return to the proximity of your Paris residence 
A magical evening ends with the stunning show at the Lido
A private table guarantees you a most enjoyable dinner cruise   
Unforgettable evening in Paris combining gastronomy, a fairy land feeling, and a show
Sailing along the water, the charm of Paris is displayed in front of you: from the beautiful bridges to the unforgettable sights
Experience an unforgettable evening in Paris combining a dinner cruise on the Seine River, the visit to the Eiffel Tower up to the 2nd floor and the incredible Lido de Paris show "Paris Merveilles".
Start from quay Solferino to offer you an amazing dinner for an hour and fifteen minutes. Enjoy a gastronomic meal and discover a great view of the glittering bridges and monuments of Paris: the Louvre museum, the Conciergerie, the Cathedral Notre Dame, and the Eiffel Tower.
Menu *subject to modification
Starter:
Duck foie gras, apple compote, cinnamon madeleine
or
Scallops, crispy leeks, lemon espuma
or
Butternut cream soup, chestnut concassé, roasted pumpkin seeds
**
Main course :
Spiced yellow chicken fillet, sweet potato sticks, pan-fried shiitake mushrooms
or
Steamed fillet of sea bream, creamy peas, yellow carrots, shellfish sauce
or
Piece of beef, gratin dauphinois, chanterelles, Timut pepper sauce (+7€)
or
Curry risotto and peas, pan-fried with a touch of black garlic
**
Cheeses
Cheese platter (+6€)
**
Desserts :
Chou like a Paris-Brest
or
Cheesecake with exotic fruits
or
Hazelnut choco basket, raspberry heart
**
Drinks:
One glass of wine (16 cl) at choice :
Touraine AOC Sauvignon Luc Poulain (blanc) or Touraine AOC Domaine des Echardières (rosé) or Bordeaux AOC les Mercadières (rouge)
OR
A glass of soft (water or cola cola ou fruit juice).

Vegetarian or child menu possible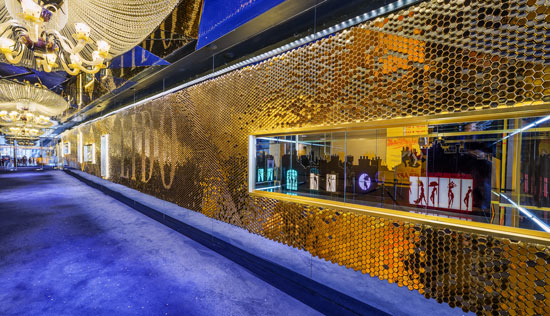 Lido cabaret
The cruise ends at 8.00 pm, when you will go to the Eiffel Tower. The skip-the-line ticket allows you to easily reach the 2nd floor of the Eiffel Tower, where you will discover an outstanding panorama over the City of Lights. Visit at your leisure and see the gorgeous view of the top Paris monuments: The Sacré Coeur in Montmartre, Invalides with its golden dome, the Arc de Triomphe on the Champs Elysées avenue, the Champ de Mars or the Trocadéro square.
After this delightful moment, head to the Champs Elysées to attend the second Lido de Paris show starting at 11:00 pm. With a delicious glass of champagne, immerse yourself in the world of magic of the exceptional "Paris Merveilles" show at the Lido de Paris. Discover the breathtaking scenery, the fabulous Bluebell Girls and Lido de Paris Boys dancing in their sparkling costumes.
At the end of this fabulous two-hour show, you are dropped off close to your apartment or hotel in Paris (with around 100 meters).
Please note:
We will drop you off in the center of Paris next to your hotel or in an area that allows you to easily reach your hotel in a taxi
During summertime, from June to August, a part of the tour will take place in daylight
Lido de Paris:
Elegant dress code required: no jeans, no sports shoes, no shorts
Compulsory cloakroom at the Lido de Paris, free of charge
Children 4 years and older are allowed
The show starts at 11:00 pm and ends at 00:45 am
Dinner cruise:
Boarding from 6:15 pm
Departure: 6:45pm
Return to the quay: 8:00 pm
Attention: We can't guarantee that you will be seated next to the bay windows. You can't pay online an extra-fee to choose your seat in the boat. Depending on the availability of the tables, you can ask for a window seat directly on the spot, paying 10 € per person
The price includes:
The Lido de Paris show with one glass of champagne per person
Transfer to the vicinity of your residence in Paris at the end of the show
Ticket (priority access) to the 2nd floor of the Eiffel Tower
Let's go
Book your tour
1. Define your needs
Date
Selected
Special offer
Unvailable
2. Select your tour
Dinner Cruise, Eiffel Tower 2nd Floor with Priority Access and Lido Show
Cancellation fees : Free cancellation up to 3 calendar days before departure (Central European Time). Beyond that period, the following fees apply: 2 calendar days prior service: 50% of tour price (Central European Time) 1 calendar days prior service: 100% of tour price (Central European Time)
We take care of everything
Preparation of the tour
Address : Paris Seine La Marina Bercy
Quai de Bercy, 1 Port de Bercy 75012 Paris
Metro :
Cour Saint Emilion
7 hour(s)
Address : Drop off in the center of Paris: Opera, Arc de Triomphe/ Champs Elysées, Montparnasse or Bastille
true
Organized by PARISCityVISION
Tour Code: CDTL