Experience an unforgettable evening in Paris combining a dinner cruise on the Seine River, the visit to the Eiffel Tower up to the 2nd floor and the incredible Lido de Paris show "Paris Merveilles".
Depart at 5:30pm from our agency in the center of Paris, where you will board our air-conditionned bus. Set off towards the Seine River, near the Orsay museum, and get into one of the La Marina dinner cruise boats. The cruise leaves at 6:45pm from quay Solferino to offer you an amazing dinner for an hour and fifteen minutes. Enjoy a gastronomic meal and discover a great view of the glittering bridges and monuments of Paris: the Louvre museum, the Conciergerie, the Cathedral Notre Dame and the Eiffel Tower.
Menu :
Choice of starters :
Assortment:
Provencal tart with fresh tomatoes, peppers and pine nuts
Scallop flavoured with lime leaf, diced potatoes with seaweed preserve
Cucumber and artichoke tartare, diced smoked salmon and lumpfish roe
Pan-seared aubergines, shrimps with lemongrass, yellow pepper coulis
or
*Three-greens gazpacho, crushed fresh tomatoes with Espelette pepper
**
Choice of main course :
Haddock loin with shellfish juice, roast artichokes and carrots
Braised chicken leg, Mediterranean flavoured vegetables, celery chips with parmesan
Piece of beef, new potatoes, caramelised peppers and onions, green pepper sauce (+7€)
*Medley of seasonal vegetables, crunchy celery with tarragon vinegar
**
Cheese platter (+6€)
**
Choice of desserts
Assortment:
Cream pastry with apricot medaillon
Intense chocolate ingot
Mixed fresh seasonal fruit
or
*Chocolate dome, ring of strawberries and raspberries, fruit coulis
**
Drinks:
One glass of wine (16 cl) at choice
or
A glass of soft (water or cola cola ou fruit juice)
Children's Menu :
Shredded turkey, cherry tomatoes and mozzarella ballsDrink: orange juice, Coca Cola or water
**
Choice of main course from the menu
**
Sparkling chocolate ingot
**
Orange juice, Coca-Cola or water
*Lactose and gluten free vegetarian menu
* Example of menu, subject to modification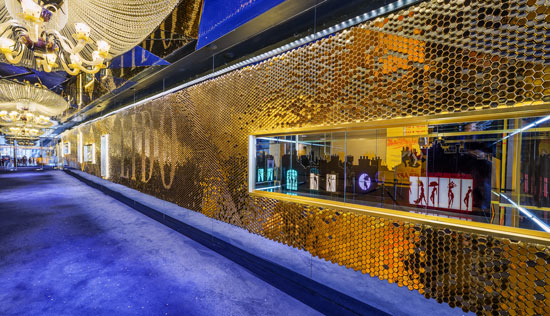 Lido cabaret
The cruise ends at 8.00pm, when you will go to the Eiffel Tower. The skip-the-line ticket allows you to easily reach the 2nd floor of the Eiffel Tower, where you will discover an outstanding panorama over the City of Lights. Visit at your leisure and see the gorgeous view of the top Paris monuments: The Sacré Coeur in Montmartre, Invalides with its golden dome, the Arc de Triomphe on the Champs Elysées avenue, the Champ de Mars or the Trocadéro square.
After this delightful moment, head to the Champs Elysées to attend the second Lido de Paris show starting at 11:00pm. With a delicious glass of champagne, immerse yourself in the world of magic of the exceptional "Paris Merveilles" show at the Lido de Paris. Discover the breathtaking scene, the fabulous Bluebell Girls and Lido de Paris Boys dancing in their sparkling costumes.
At the end of this fabulous two-hour show, you are dropped off close to your apartment or hotel in Paris (with around 100 meters).
Please note:
During summer time, from June to August, a part of the tour will take place in daylight
Lido de Paris:
Elegant dress code required: no jeans, no sport shoes, no shorts
Compulsory cloakroom at the Lido de Paris, free of charge
Children 4 years and older are allowed
The show starts a 11:00pm and ends at 00:45am
Dinner cruise:
Boarding from 6:15pm
Departure: 6:45pm
Return to the quay: 8:00pm
Attention: We can't guarantee that you will be seated next to the bay windows. You can't pay online an extra-fee to choose your seat in the boat. Depending on the availability of the tables, you can ask for a window seat directly on the spot, paying 10 € per person